Safer West County
We are a non-profit organization, connecting people and resources to build resilience in Western Sonoma County—in our forests, waterways, and communities.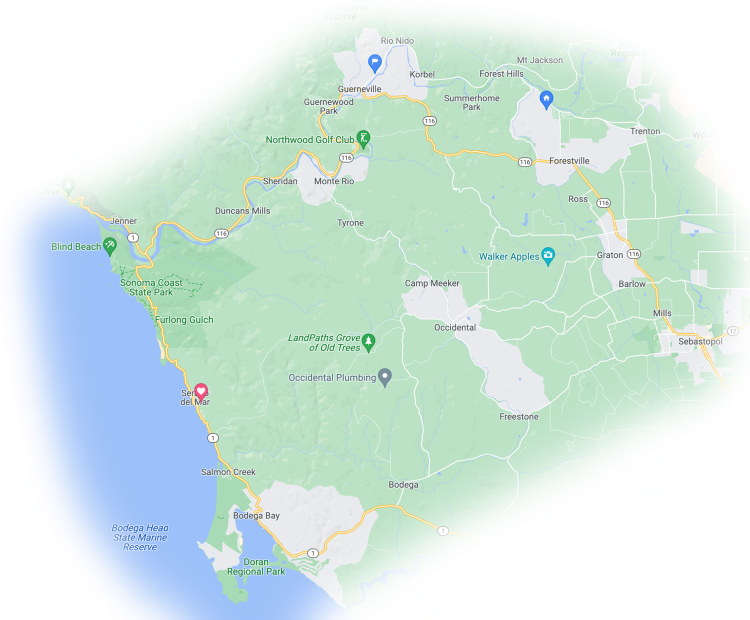 Where we are making a difference
SWC is a collaboration of communities focusing on reducing our risks (to fire and other disasters) and improving our communities' emergency preparedness. Because what happens in each community affects each of those surrounding it, our work focuses on our connected watersheds and "fire sheds" — not political boundaries. 
 Each community within SWC has its own Fire Safe Council to focus on the needs of their individual area. We recognize that the safety of each of these communities and the health of our ecosystems are highly intertwined and require a holistic view if we are to succeed in creating a resilient and thriving West County well into the coming decades.
While each community in West County is unique with its own opportunities and challenges, we also share many common topics. From our forests to grasslands, residents to tourists, and even to our evacuation routes, things that affect one of our communities will likely affect us all.
What we do
We advocate for our communities at the local, state, and federal levels.
We regularly research and apply for grants to fund work needed in our areas, such as improved emergency communications and fuel reduction grants.
We also host educational events across a wide variety of topics that affect all our West County communities from safe fire extinguisher use to fire-resilient landscaping.
Our Fire Safe Councils organize community workdays, work to ensure everyone in their community know their safe evacuation routes, and create community backup communication systems essential for emergency preparedness.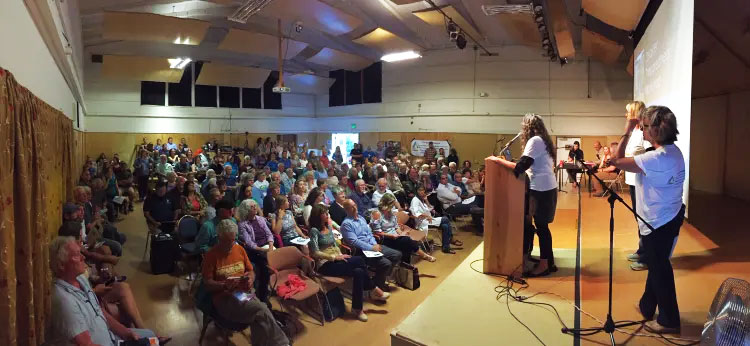 Who are we?
We are your neighbors.  We are a diverse group of volunteers dedicated to ensuring our West County community thrives for generations to come.  We would love for you to join us.
SWC is an official 501.C.3 non-profit.  Our current board and committees collectively have members from Bodega, Bodega Bay, Camp Meeker, Freestone, Graton, Green Valley, Guerneville, Monte Rio, Occidental, and West Sebastopol.
Our volunteers work to provide risk mitigation projects & improvements where you live. STAY IN TOUCH with our progress and LEARN how to make your home & neighborhood safer and your community more connected.
Join your local Fire Safe Council
Get to know your neighbors
"We simply cannot wait for someone else to 'save' us and our land."
The time for action is now. The people to do it is us—you and me! Get involved in creating the solutions you want to see and a future worthy of leaving to our children's children.
Amy Beilharz, President Safer West County